Raiders 1917 Revolver kits - $65.00 each kit or both for $120
Each revolver prop kit comes with 12 .455 Ealy plastic shell casings and 12 plastic bullets that fit in the prop.
The "Stembridge", the first gun you see Indy use in the beginning of the movie. It has the cut down curved front site.
The "Bapty",(pictured below) the revolver Indy fired in the Cairo and truck chase scenes. It has the ramp front site.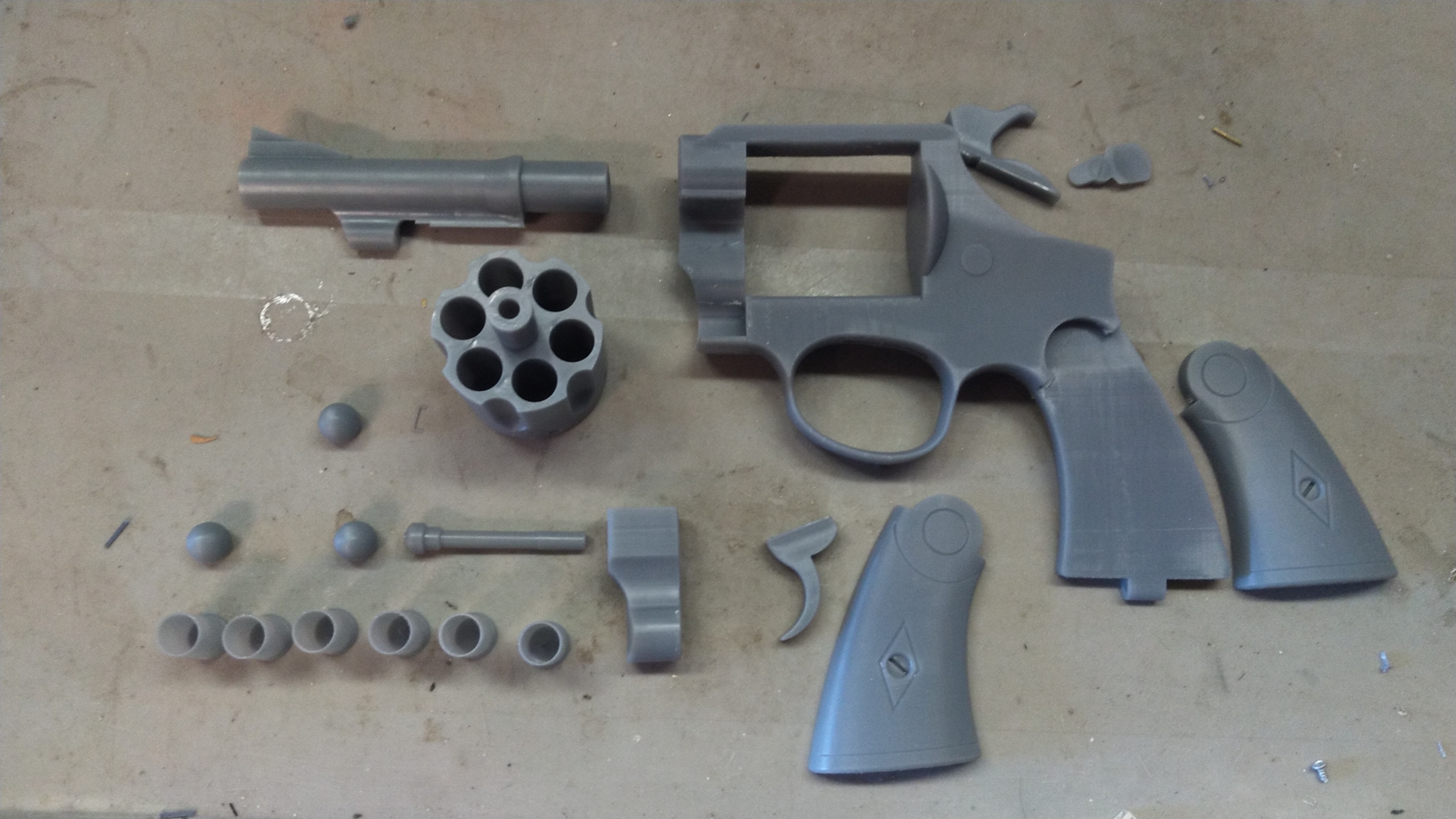 The "Ready to use". Either revolver kit, built and painted a basic "As new" finish. $150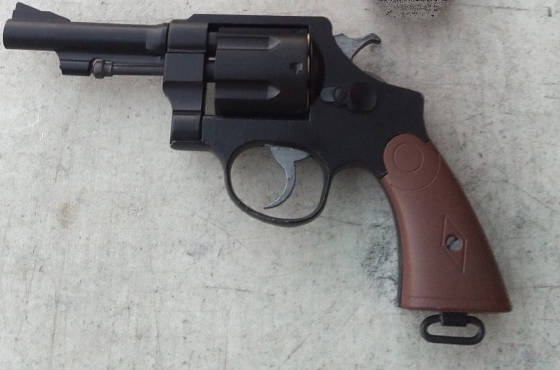 The "Hero Masterpiece" revolver prop.
Painstakingly detailed as best as possible to match the years of wear on Indys revolers in Raiders of the Lost Ark $250